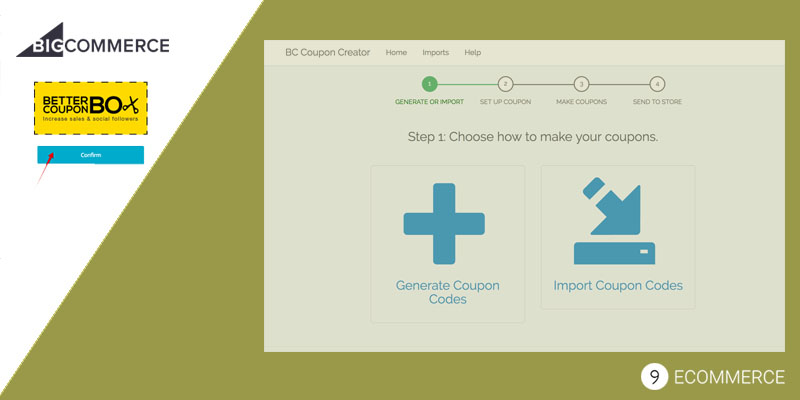 How To Create BigCommerce Coupon Codes?
We have been associated with BigCommerce since a long time.  We have been a fan of the platform, and have grown with the platform.  Recently, we have adopted its new theming platform and started offering BigCommerce stencil development.  All of this has been possible because of how much our customers love BigCommerce and the various features it offers.  One of the features that BigCommerce can offer to you is coupon codes.  Any shopper appreciates a good deal, and online shoppers are no exception.  This is among the main reasons that retailers think of offering coupon codes.  For those customers who are already making a purchase, this will give them an incentive to buy more.  On the other hand, those customers who were just window shopping will have the incentive to make a purchase.
Here's a guide on how you can create and manage online coupon codes with BigCommerce:
ABOUT COUPON CODES WITH BIGCOMMERCE
The one thing that you need to know about coupon codes is that there is only 1 per customer.  However, there are ways in which these coupons can be combined.  They can be mixed with free shipping programs or other discount rules.
MANAGING COUPONS
If you need to see and manage your coupons, here's what you need to do:
Go to Marketing > Coupon Codes.
In there, you will see 7 different columns.  These columns are as follows:

Coupon Name:  This helps you identify the coupons that you have created with BigCommerce
Coupon Code:  This is the code for each coupon that the customer needs to use at the time of checkout.  You need to understand that these coupons aren't case sensitive.
Discount: Here you will find information about the discount amount and the type of discount that is being made available with each coupon.
Expiry Date:  This is the date when the coupon code will not be active anymore.
Number of Record Uses:  As the name suggests, this gives information about the number of times that the coupon has been used.
Enabled/Disabled:  This is self-explanatory.  This tells you whether the coupon is enabled or disabled.
Action to Take:  There are various actions that this section allows you to perform.  You can edit, view orders, copy to clipboard, etc.
DELETE A COUPON
Now, it is also important to understand how a coupon can be deleted.  You need to first highlight the coupon.  All you need to do is check the box that is next to the coupon name.  Once the coupon has been selected, you can click on the trash icon on the screen.
CREATE A COUPON
Now, let us finally talk about how a coupon code can be created.  As we mentioned earlier, we offer BigCommerce Stencil design and development service.  In the process, we also help customers who want to create a coupon.  Here are the steps involved:
You need to go to Marketing > Coupon Codes section on the website
Next; you create a coupon code
Once you have performed the first 2 steps, you then need to fill in the rest of the information about the coupon.  This is basic information like the name of the coupon and its code.
It is now time to decide the type of discount that you are offering.  It can be a percentage discount or even a fixed amount.
Then you decide on the restrictions of the coupon.  This could mean the minimum purchase of the total number of uses or even uses per customer.
Finally, you can now enable the coupon.
Set the ending date in the expiry column.
This is just a basic understanding of creating and managing coupons.  You can also update advanced settings with the coupons and track it.
If you need more information or are looking for a BigCommerce stencil developer, contact us