Blog Index
Shopify: Easiest, Fastest, and Your Most Trusted eCommerce Partner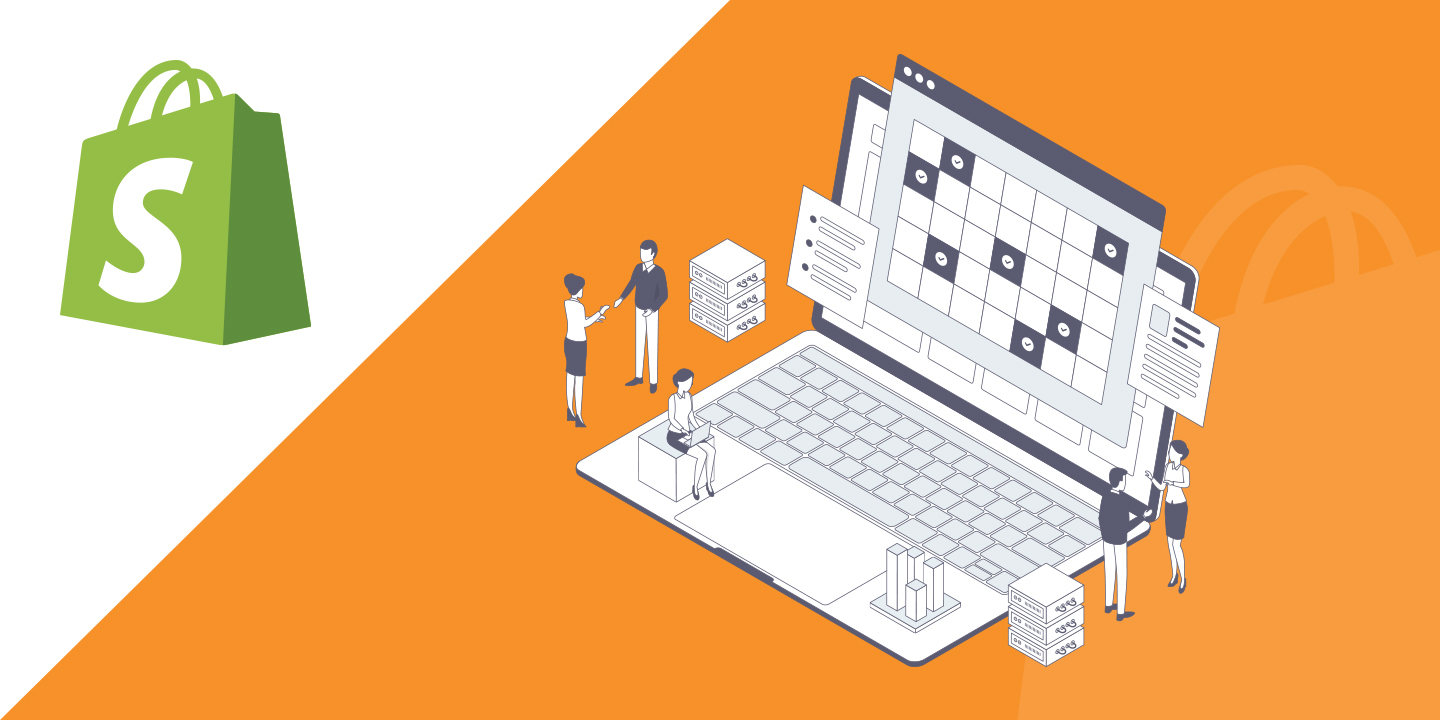 Across the industries, irrespective of retail, beauty, food, finance, B2B, etc., eCommerce is restyling the ways people buy and interact with businesses and their products. Consumers have started accepting and using new shopping avenues like social media, websites, apps. Thus, businesses are adjusting their strategies to adapt to these new channels and digital tools. Online commerce is clearly here to stay — making it necessary for businesses to comprehend evolving and existing eCommerce trends.
With around 1.7 Mn businesses and 1.58 Mn websites from about 175 countries using its platform, Shopify Inc. is the largest publicly traded Canadian company with its HQ in Ottawa. Shopify is a multinational eCommerce company providing an eCommerce platform for online stores and retail point of sale systems.
Being a subscription-based software, Shopify offers a well-equipped platform to anyone who is interested to set up an online store and wants to sell their products within or beyond regional boundaries. Truly speaking, Shopify is not a single product or just a store builder or just a tool to sell products. But, Shopify is an eCommerce platform offering a quick and easy way to launch your business online. It is the easiest way you can start selling beyond confines. Whether you want to get a simple online store up-and-running or you are looking to use your creativity and build a unique shopping experience, Shopify is the multipurpose platform to satisfy all your needs. The Shopify App Store and Shopify APIs make it a cakewalk for anything you want to customize in your store. More importantly, if you don't want to invest time in building your own store from square one, you can build a Shopify store by hiring Shopify developer India.
Shopify also allows you to sell your goods at physical locations using Shopify POS (point-of-sale) app along with supplementary hardware. When you become a Shopify subscriber with both an online and offline presence, this eCommerce platform syncs your stocks and inventories to enable you to manage your store from a single account on any device. Hence, with your Shopify online store, you can sell in multiple places like web, mobile, social media, online marketplaces, physical locations, and pop-up shops. Along with managing inventory, Shopify also offers you other features to manage your products, payments, and shipping.
A huge amount of time, money, and effort is needed for running a physical business. Also, one needs to highlight the products, interact with customers, manage the day-to-day finance and operations, etc. Here, Shopify's eCommerce platform provides all the required business tools including modern technologies, other applications, processes, and techniques under one roof. It also ensures easy access and integration of all business tools.
Being completely cloud-based and hosted, Shopify can be accessed from any connected compatible device. Server Maintenance and up-gradation of software and apps are taken care of by Shopify from time to time. This gives you the suppleness to access and run your business from anywhere with just an internet connection.
Whereas Shopify's core product includes templates to build your store, tools to sell in multiple places, integrated payment processing, best-converting checkouts, SEO and marketing tools. An important advantage of the Shopify platform is that if you are either not techno-savvy or you want to keep your core focus on other important things, you can hire Shopify Developers to build custom solutions for your business. These are not Shopify employees but are designers, developers, consultants, etc. who are experts in their own arena. Shopify Expert brings along with them the knowledge and experience needed by you without hiring a full-time employee. This saves a lot on the development cost.
As a businessman and Shopify subscriber, you have several profiles to choose from when you are looking for a Shopify Expert. From the details of their past work and reviews, you can get an idea of the right fit for your job. Once you shortlist the expert, you can discuss the details and negotiate your terms. Until you accept the terms and proposal, the work does not begin and you are not charged anything. As these are professionals and experts in their field, you can be rest assured about the quality of work and timely delivery. Payments can be done securely through Shopify.
Shopify offers its complete bouquet of services in India too. From subscribing to the platform for your business to starting an e-store and hiring Shopify Experts, you can do everything here. You can even hire shopify developers for your business solution development from Shopify development company India. Expert advice will not just help you build a good solution for your business but will also enable you to get insights into the industry and competition through their experience of various projects they have handled in the past.