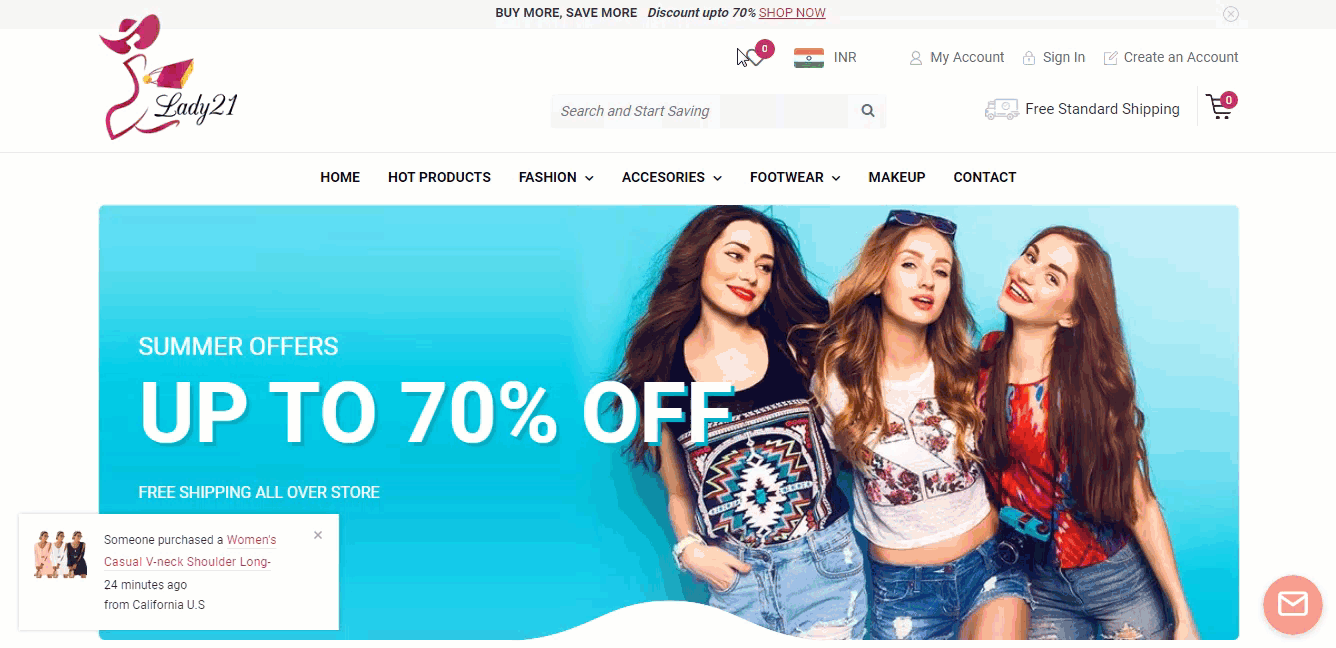 Having a wish list is an essentiality in the modern ecommerce. It serves multiple purposes at a time. It provides an opportunity to know the buying preferences, future needs, and understand the shoppers' behavior. Thereby, the app enables shoppers to add products to wish list in which they are interested and intended to buy in near or far future if the product is not available at the present moment.
The app allows the creation of a wish list only for registered customers. Thus, it can facilitate merchants to acknowledge the customers regarding product availability. eCommerce merchants can send reminders through push notifications based on the contact details provided during registration.
The app is smart enough and avoids repeated inclusion of the same products to wish list. The app renders wish list flexible so consumers can add, delete, modify, or share items in the wish list section whenever they wish.
Specifications
The app allows shoppers to add the product to wish list right from the product page only.
The app permits only registered users to use wish list provision after log in.
The app avoids repeat addition of the same product again.
The app requires authentication to manage the wish list through the login process.
The app can send push notifications to customers regarding the wish list automatically or allows the same with manual methods.
FEATURES AND BENEFITS
PERSONALIZED COLLECTION
Wish list provides shoppers an opportunity to collect their personalized collection of ecommerce products they wish to buy. The app saves the list in the user account for future purchase and use of those data. Marketers of the eCommerce can use those data for marketing means.
CUSTOMERS' COMFORT
Wish list saves customers from anxieties of frequent checks for availability of products listed. The app sends notifications immediately once the product available and regularly for available products in the store to accomplish the purchase.
FACILITATES FUTURE BUYING
Wish list denotes the interests of customers in products and clarify that consumers will buy the listed products in future any moment. Thus, eCommerce merchants can know the favorite or needed items for a shopper via wish list easily.