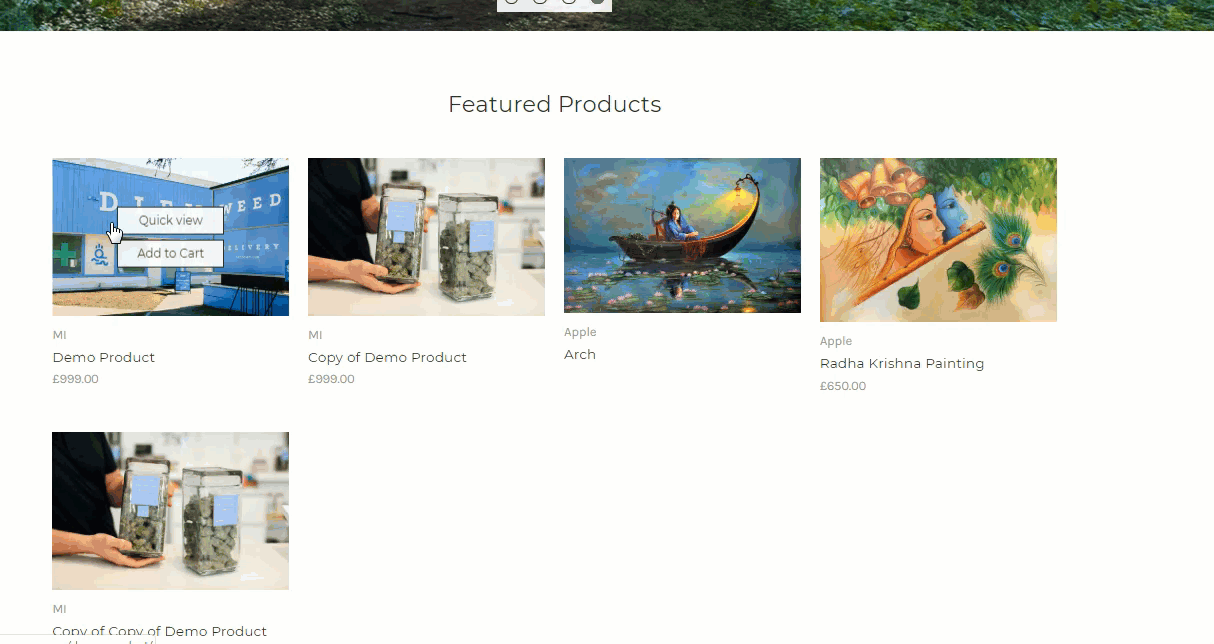 In ecommerce, the shoppers used to devoid of physical touch and examination of the products. Thereby, product images at different angles and close up shots make a big difference in user experiences. It pays the dividend when a customer buys the products with complete trust and clarity in mind.
The Image Swap on Hover is showing off the product images in customized ways on the brand, search, & category pages. Once a user is hovering on an image, it swapped out with the next one by creating a toggle effect.
It offers shoppers more information if the images are of the same products but with variations in colors or other attributes. The app enables merchants to place images of the same product, but taken with different angles and exposing different aspects. Same the way you can toggle two popular options to your ecommerce visitors.
Specifications
Applications:
The app targets the marketing aspects of product images. So, it lets merchants show off the range of colors and styles with toggle images.
The app allows you to explore and examine the product fully with additional images taken from different angles encompassing various aspects.
The app by zooming facilities permits shoppers to get detailed view by zooming in and inspect products closely.
Specifications:
The app lets merchants explore images, which already are uploaded without additional burden on the server.
At present, app toggle between two images, default & 2nd image.
The app displays its modules on category, brand, and search pages like spaces on your online shop.
Compatibility:
It is compatible with other extensions in your ecommerce storefront.
It works smoothly on all BigCommerce themes, including Stencil & Blueprint themes
Installation:
We provide installation within one to three business days by expert developers only.
The app is mobile-friendly and with responsive design.
FEATURES AND BENEFITS
OFFERS CHANCES TO DISPLAY ADDITIONAL PRODUCT IMAGES
By default, you can show only one image in one container on the category, search, brand, and similar high visibility pages. With the Image Swap on Hover extension, you can include one more image per container and double the display capacity for the product images.
AUGMENTS SHOPPING EXPERIENCE
We have seen that the provides an opportunity to give a detailed view of the product, lets you display more information, and create highly engaging product experience by depicting various angles of the same product. It turns into high conversion and ROI.
THE BEST CHOICE FOR FASHION & APPAREL LIKE PRODUCTS
We know the color, style, and pattern variation most often make sense for the fashion and apparel industry. Apart from these, construction products like stones, tiles, paints, and many other products also need exhibition of more options, and the app is a blessing for those e-shops.