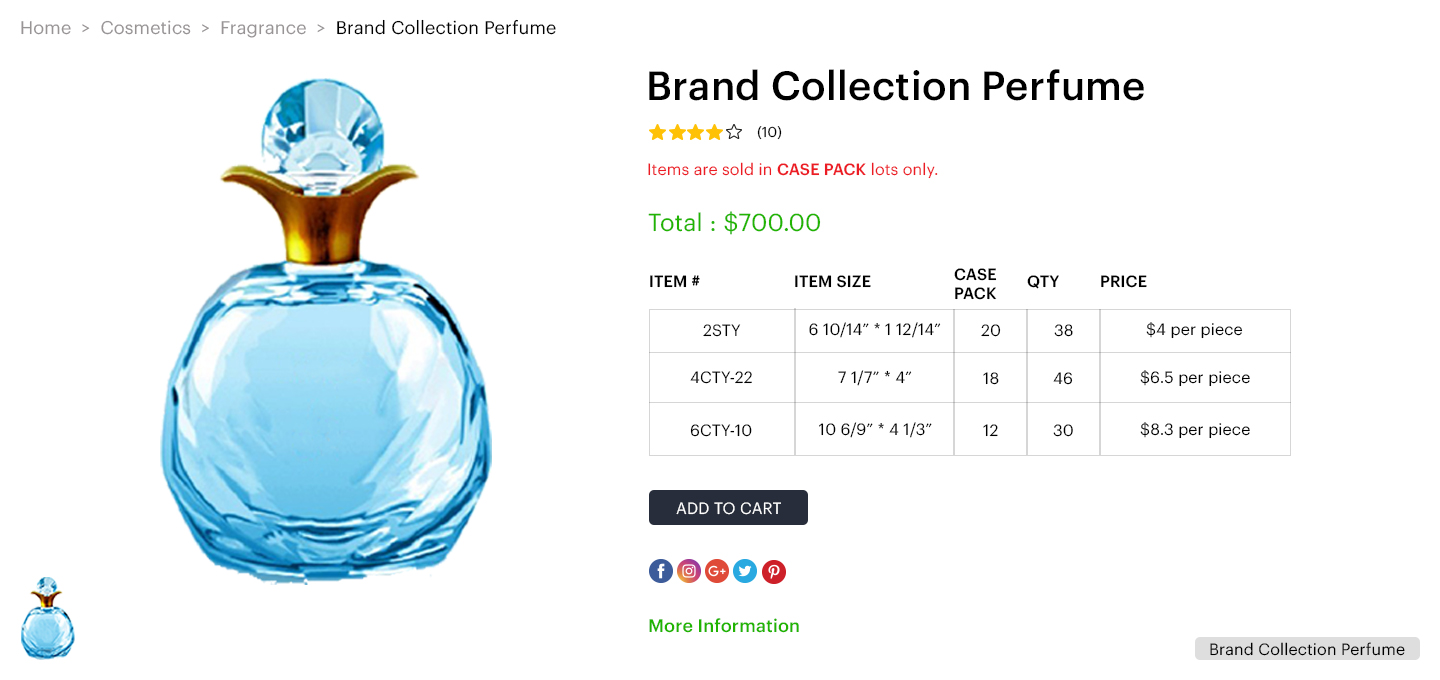 Case & Pack Quantity Solutions app has created keeping the complexities involved in ecommerce stores where are both B2B and B2C activities going on simultaneously. Moreover, many large e-stores have complex price structure, particularly when a Magento shop with multiple stores running with a single back-end.
It allows merchants to control the quantity in cases and packs you have defined. The app dynamically displays price precisely per unit, as well as the total cost of the cart. Once you tether price to quantity it assures clarity and trust in your ecommerce. The app helps in buying at specific intervals in different quantity of cases and packs.
Specifications
Applications:
The app targets easy selling of products in forms of cases or packs with a set quantity in each unit. It means it is excellent for interval purchase.
The app enables merchants to focus on effective inventory management.
The app depicts a dynamic "per unit" price of items. Thus, it brings transparency in pricing structure and eases marketing by displaying price info for B2C shoppers and B2B wholesalers.
Compatibility:
It is compatible with other extensions in your ecommerce storefront.
It works smoothly on all BigCommerce themes, including Stencil & Blueprint themes.
Installation:
We provide installation within one to three business days by expert developers only.
The app is mobile-friendly and with responsive design.
FEATURES AND BENEFITS
BOXES, CASES, & PACKS
The app support selling of products in boxes, cases, and packs in various forms. It allows merchants to set quantity and price as per the unit of packing you have decided (Like 5 items in a pack). It helps customers to purchase in a set quantity & intervals.
DYNAMIC PRICING UPDATES
The app is dynamically updating Cost Per Unit and Total Price of the order both. Thus, shoppers can consider bulk discount while making the shopping decisions because now customers know precisely what they are paying for.
BULK ORDERING FOR WHOLESALE OR B2B BUYERS
The app eases the life of B2B ecommerce customers who are always looking for ways to make fast and accurate purchases for their bulky requirements. Interval buying and accurate pricing can help them a lot even with the best user experiences on your store.